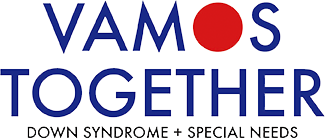 Bringing out the individuality and talent of those
with special needs and guiding them into
a world where they can live independently.
※Please enter a minimum amount of ¥1,000 due
to the convenience of the payment system.
SPORTS & ART 
We will actively create opportunities for everyone to share the joy of the physical activity.
EDUCATION
We will build a system that can arrange a workplace where they can make the most of their talents, remove anxiety about the future, and support them to be independent.
EVENTS
We will regularly of events for "everyone" to enjoy, such as sports, music and experience-based events.

Enjoy Baseball!! With Vamos Together Yokohama
General Incorporated Association
VAMOS TOGETHER
Representative Directors
Alex Ramirez / Miho Ramirez
Address
102 Bay Stage Motomachi, 27-5 Yamate-cho, Naka-ku
Yokohama, Kanagawa 231-0862, Japan